A very interesting post shared on B-ARFCOM last night by user lufthansa. Everything below is his work.
Ronnie Lee Gardner was executed in 2010 by Utah by firing squad for the death of a bartender, and the death of a lawyer who was killed while Gardiner was in court for the aforementioned matter. Here's a pic of him after being captured.
It would appear from news stories on the internet, that Gardiner chose the firing squad method because it would be a pain in the rear end for the government; he wanted to create a spectacle.
Here is the setup of the chair that he was executed in. If you look towards the center, you'll see the indentations.
Here is the setup of Utah's execution chamber with both the lethal injection Gurney, and the firing squad chair present. Observers watch through both sides. In the event of a firing squad execution, the firing squad shoots through the slit in the back of the room.
The firing squad is composed of five people armed with Winchester 64s in the venerable fuddy-fuddy cartridge. The rifles are pre-loaded, and one of them is loaded with a wax bullet. A target was placed over his heart.
Here's a general description of his execution, if you care to read it:
https://www.bbc.com/news/10254279
In 2016, the Utah house debated a bill that would abolish capital punishment. Ronnie's brother Randy interrupted the proceedings, holding up post mortem pictures of his brother. Additionally, some of Ronnie's younger relatives held up a banner in a hallway featuring post mortem shots of Ronnie. Randy was eventually ejected from the chamber.
Some of those shots look like they went through that man like oversized drill bits.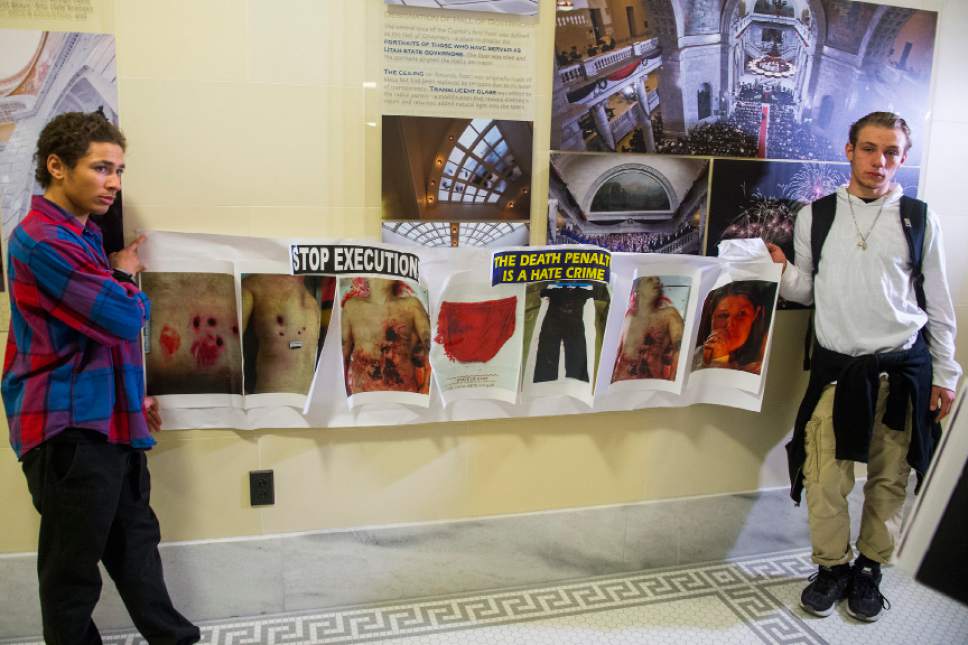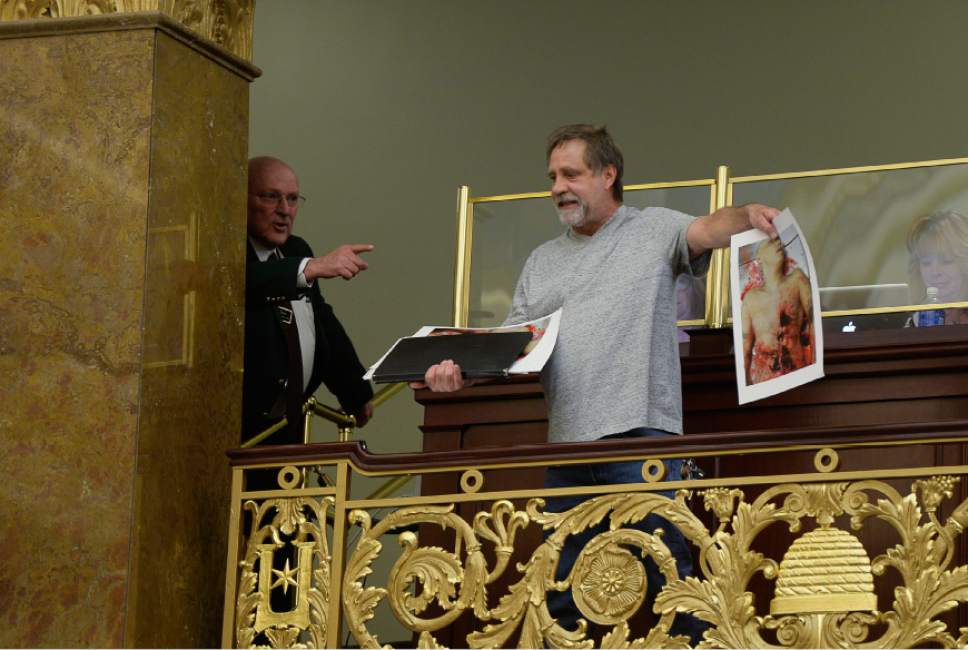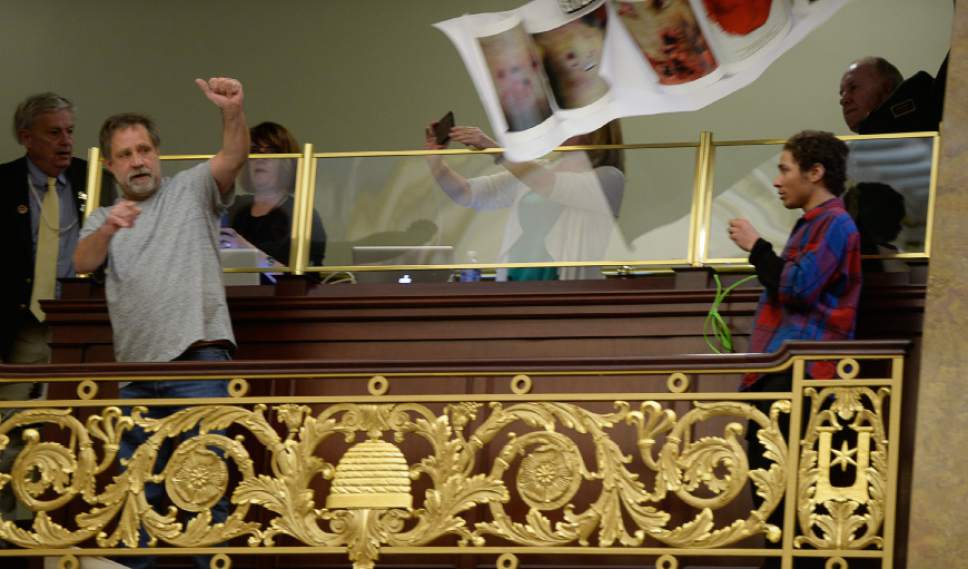 Gardner's selection of the firing squad method caused a great deal of consternation for the government of Utah. However, in the years following, Utah has gone ahead and designated the method a backup in light of shortages of the drugs normally used in executions.
If you want to find out more about Ronnie Lee Gardner's execution, you can find out more at your local library.