Remember the the famous social media female Mexican cartel assassin? Well she got whacked. Apparently social media cred doesn't stop a gaping neck wound and bleeding out on a dirty street.
Footage shows last moments of dying female cartel boss 'La Catrina', 21, who oversaw Mexico's most powerful hit squad and ordered deadly ambush of 13 cops, after she was fatally wounded in a shootout with police

Video
https://videos.dailymail.co.uk/video/mol/2020/01/13/4558799748495982676/640x360_MP4_4558799748495982676.mp4
"don't worry senorita, it will all be fine.."
Video footage has emerged showing the dying moments of a female cartel boss after she was fatally wounded during a shootout with police in Mexico.
The clip and photographs appear to confirm she was María Guadalupe López Esquivel, known as 'La Catrina,' a female member of a cartel hit squad that massacred 13 police officers in October.
The 21-year-old was involved in an attack against the military, national guard and police in La Bocanda, a town in the central state of Michoacán.

Officials in Michoacán said six male gunmen were captured and a woman was killed after they opened fire on soldiers and police in the same area where the October ambush occurred.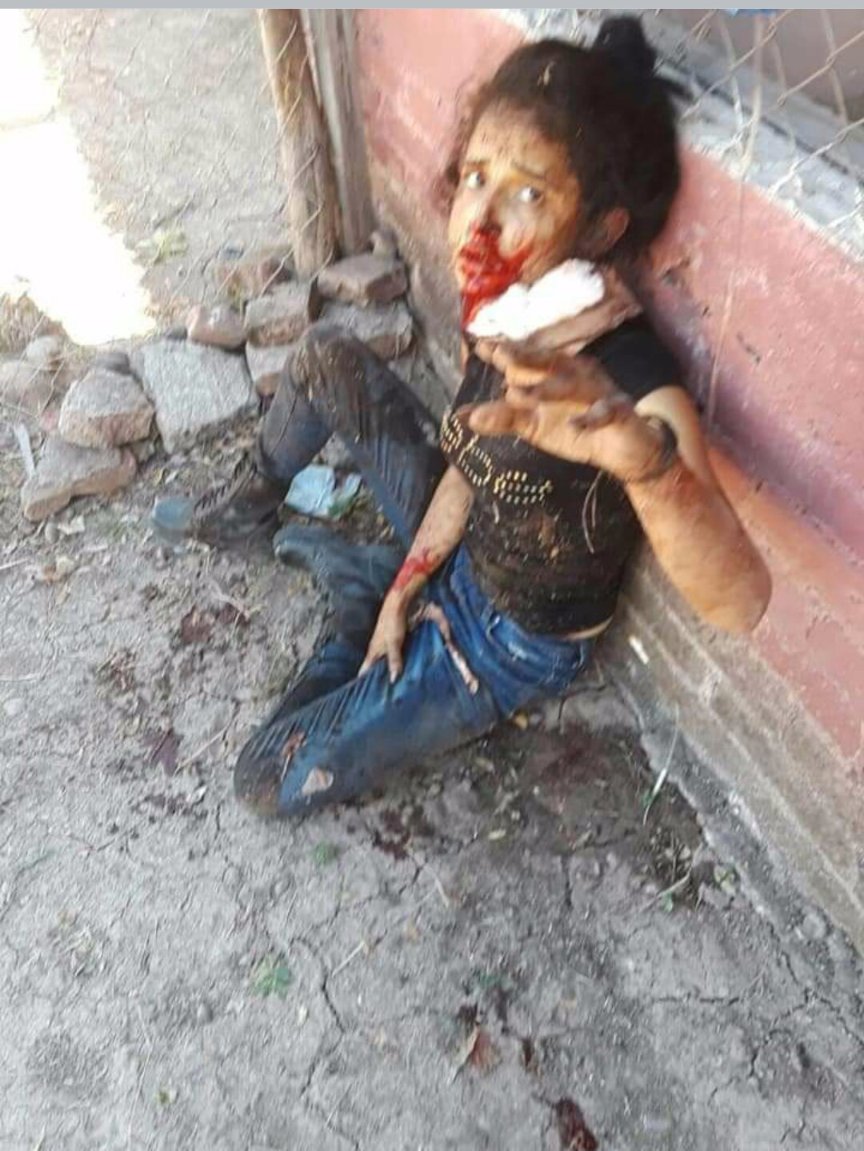 Video showed the woman had been shot in the neck and apparently died of blood loss.

Footage recorded by the military showed a battered and bloodied López Esquivel sitting on the ground and struggling with her breath.

A Mexican soldier is hear in the video assuring her the medical assistance was on the way.

'Relax dear, the helicopter is coming for you,' the serviceman said. 'Relax dear, you are going to be fine. Try to hold on, OK.'
Pictured above are seven of the eight alleged members of the Jalisco New Generation Cartel who were captured by the Mexican military and police during a gun battle on Friday
During Friday's operation, security forces confiscated a log of records that made out López Esquivel to be the person in charge of paying off a group of 'halcones' or spies who then filtered information to the cartel. They were reportedly paid $210 a week.

López Esquivel's voice came up in an audio that was made public after she confirmed the orders handed down by Fernández to kill a convoy of police officers back on October 14 in Aguililla.

The cops were executing a warrant at a home in El Aguaje, a town in Aguililla, when they were ambushed by the gang.
María Guadalupe López Esquivel (bottom left) participated in the October 2019 ambush of a police convoy that left 13 cops dead and nine others wounded
Continued https://www.dailymail.co.uk/news/article-7882957/Female-assassin-21-struggles-breath-dying-following-gun-battle-Mexican-military.html
Enjoy your eternal rest with the worms and grubs toots.