NEW YORK (CBSNewYork) – Two men are dead following a police-involved shooting early this morning in the East Village.
The NYPD said the situation began around 3:30 a.m. with an argument at a hookah lounge on Avenue A near East 7th Street. No idea what that is. Is that urban slang for hooker hang out?
What is that Hognose used to say about nothing good happening after 300AM?
Chief of Department Terence Monahan told reporters two uniformed officers were patrolling inside Tompkins Square Park when they heard gunshots. The officers responded and found one man shooting at another outside the lounge.
How can this be? It is illegal, VERY illegal to carry handguns in New York City!
Police ordered the shooter to get on the ground, then fired approximately three shots at him.
Both men were rushed to Bellevue Hospital, where they were pronounced dead. The officers were not injured.
Police recovered two .22 caliber handguns on the scene – one from the shooter, and one from the other man.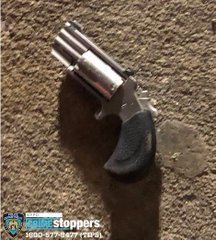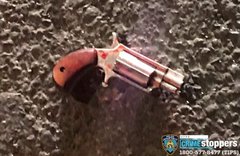 It was a mini shoot out by two dwarf thugs.
Monahan said it's unclear whether the second man ever fired his weapon. He was not shot by the officers. Good thing they cleared that up or most of us would have assumed the NY PD shot both.
The chief also said the shooter was on parole after serving eight years for another shooting. NY, it's a hell of a town.