Spain deaths pass 10k
Global cases pass 1 million mark
Infection in New Delhi slum sparks fears of mass breakout, we all know it's going to be a mess there
PM Abe mocked for handing out 'two masks' to every Japanese household
British health official says "everybody is frustrated" about test shortage
UK's Johnson says lockdown likely to last beyond April 15
Half the world on lockdown, AFP reports
World hits 50k COVID-19 deaths
Italy cases, deaths continue to level off
France reports drop in new cases
UN climate summit canceled. shame.
Singapore reports 49 new cases
London's Francis Crick institute develops rapid test
NY nears 100k cases, reports ~400 more deaths
Another Princess Cruises ship has confirmed COVID-19 cases aboard
Pence says US facing similar trajectory to Italy
Tokyo reports record 97 cases in a day
UN projects global economy will contract 1% in 2020
Putin extends Russian shutdown
Philippines' ambassador to Lebanon dies of COVID-19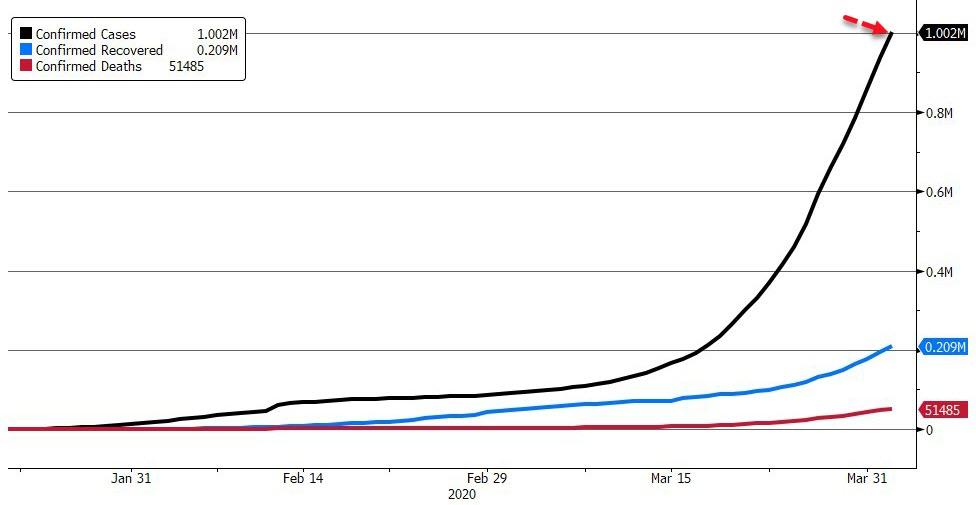 Wuhan's first known virus patient begins developing symptoms on Dec. 1, according to a paper published Jan. 24 in The Lancet medical journal.